Dashamlav has arranged the order of Indian state capitals from North to South
The latitudinal extent of Indian mainland is from 8°4'N in Kanyakumari to 37°6'N in Kashmir. We often do not go beyond this fact as far as the geographical latitudes are concerned. However, if one digs deeper into the Indian political map, an interesting order of state capitals could be observed from North to South. This order reflects that the overall latitudinal extent of state from North to South is very different from order of geographical latitude of the Indian state capitals. For example, Karnataka state lies north to Tamil Nadu. However, Bengaluru which is the state capital of Karnataka lies south to Chennai which is the state capital of Tamil Nadu.
ALSO SEE: Indian State Capitals: Ordered from East to West
To help you in learning this North to South latitudinal order, we have done the work and prepared the following table for you.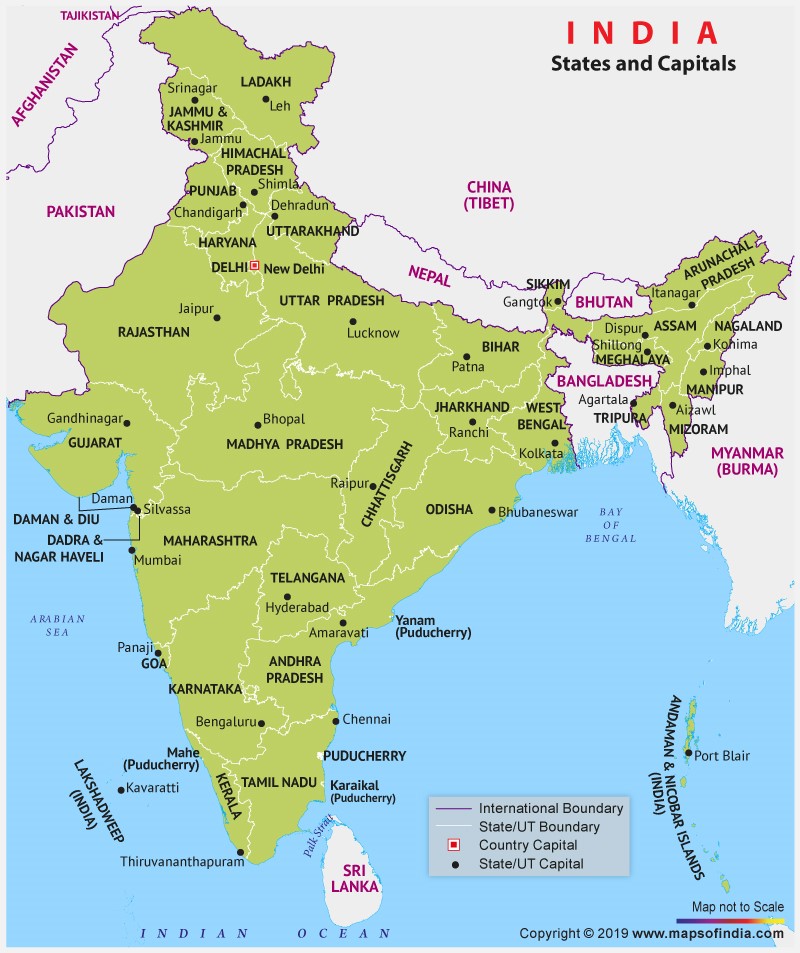 Citation
Use the citation below to add this article to your bibliography