Half-statehood and duality in governance of Delhi often make people wonder which state exactly does Delhi belong to? We all know that Delhi is a Union Territory of India. Officially it is known as the National Capital Territory (NCT) of Delhi. This area also encompasses New Delhi – the national capital of India. Although Delhi is ruled by an elected government, some of the powers lie in the hands of the Goverment of India. Delhi has not been granted complete statehood.
Delhi is a Union Territory which shares borders with Haryana (in North, South and West) and Uttar Pradesh (in East). If your question is "which state is New Delhi part of" — then the answer is that New Delhi is located inside Delhi. But if you're asking which state contains Delhi — then that's a wrong question. See, Delhi itself is a state and it does not lie inside any other state.
Delhi and New Delhi are not the same entities! Delhi is a UT of India. New Delhi is national capital of India and is part of Delhi.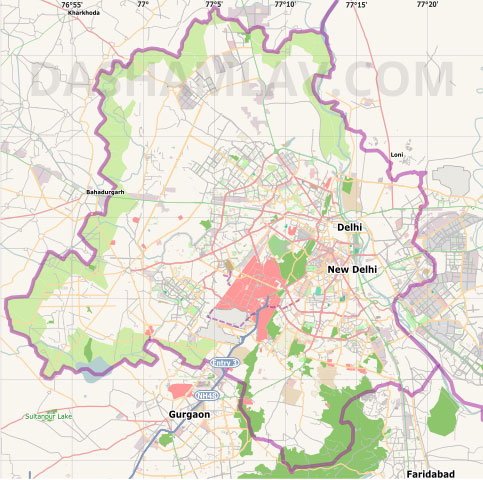 Delhi Legislative Council can make laws on everything that comes under the State List and Concurrent List except for the police, public order and land. These three areas come under the powers of the central government of India.
In November 2017, the Central Government had told the Supreme Court of India that Delhi belonged to all citizens of India and not just to the residents of Delhi.
In recent years, the NCT of Delhi has grown beyond the limits of Delhi. Now Delhi is considered to include Noida, Ghaziabad, Gurgaon and Faridabad. Together, all these cities refer to as the National Capital Region (NCR) of Delhi.
So technically, New Delhi is part of NCT of Delhi. And NCT of Delhi is part of NCR of Delhi.
Citation
Use the citation below to add this article to your bibliography