May 17 is observed as World Telecommunication and Information Society Day every year.
It marks the anniversary of the creation of the International Telecommunication Union (ITU) as well as the signing of the first International Telegraph Convention in the year 1865.
Today, when we are living in a world fully laden with telecommunication and information technology, this day not only highlights the importance of these sectors but also emphasizes on the resolution of wide-ranging issues associated with them.
Objective of World Telecommunication and Information Society Day
The prime objective behind celebration of this day is to raise awareness about the plethora of prospects that can be availed by the society and economies with the use of the internet and other information and communication technologies (ICT).
The day also raises awareness about the digital divide and ways to bridge that divide.
History
World Information Society Day was celebrated for the first time in 1969.
The year 2021 marks the 52nd  anniversary of the first official celebration of this day.
The day was formally instituted in 1973 by the Plenipotentiary Conference in Malaga-Torremolinos.
In November 2005, the United Nations General Assembly called a World Summit on the Information Society.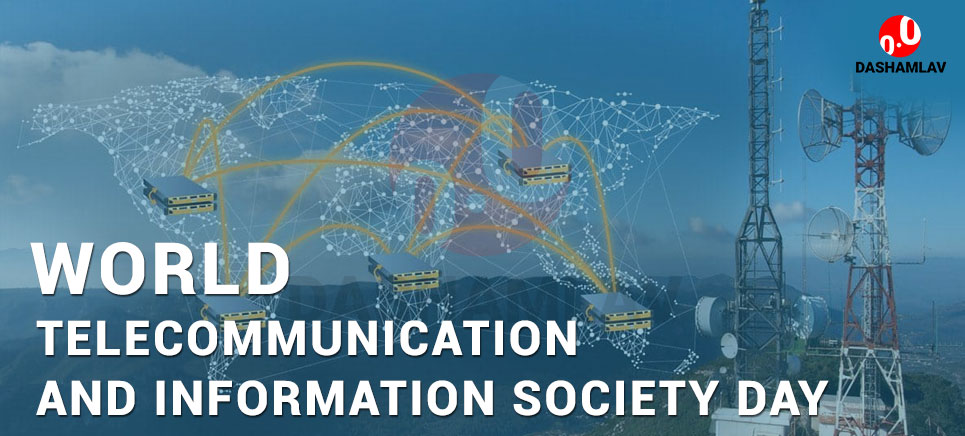 It was at this World Summit where the declaration of May 17 as the World Information Society Day was made with the objective to focus on the importance of ICT and related issues.
Another subsequent declaration was made in 2006 at the ITU Plenipotentiary Conference in Turkey in November 2006.
In this Conference, It was decided to jointly celebrate World Telecommunication Day and World Information Society Day on May 17
Theme
World Telecommunication Day is celebrated around a theme every year.
Theme for 2021 is "Accelerating Digital Transformation in challenging times". 
The Connect 2030 Agenda is a shared global vision.
It intends to accentuate the role and contributions of ICT in accelerating the implementation and accomplishment of UN Sustainable Development Goals.
It also focuses on bridging the existing digital divide.
Connect 2030 Agenda incorporates five strategic goals under it. These are:
Growth
Inclusiveness
Sustainability
Innovation
Partnership
Themes of Previous Years
2010: Better city, better life with ICTs
2011: Better Life in Rural Communities with ICTs
2012: Women and Girls in ICT
2013: ICTs and improving road safety
2014: Broadband for Sustainable Development
2015: Telecommunications and ICTs: Drivers of innovation
2016: ICT entrepreneurship for social impact
2017: Big Data for Big Impact
2018: Enabling the positive use of Artificial Intelligence for All
2019: Bridging the standardization gap
2020: Connect 2030: ICTs for the Sustainable Development Goals (SDGs)
Events/Activities
In order to mark World Telecommunication and Information Society Day, various events and activities are organized all across the globe.
However, due to the COVID-19 pandemic, most of these events have gone virtual.
Initiatives like webinars, discussions, virtual meetings, online workshops are scheduled to mark the observance of this day.
Citation
Use the citation below to add this article to your bibliography