Tablighi Jamaat is an Islamic movement established by Muhammad Ilyas Kandhlawi in 1927. Objective of Tablighi Jamaat is to urge Muslims around the world to return to Islamic ways as they were during the lifetime of the prophet Muhammad. To achieve this, the Jamaat members (called Jamaatis) meet followers of Islam to convince them to strictly follow the Islamic traditions.
Nizamuddin Markaz
Nizamuddin Markaz is a mosque located in the Nizamuddin area of New Delhi, India. The word markaz is an Arabic word and it literally means the center. This mosque is the world headquarters or the global center of the Tablighi Jamaat movement. The mosque is also known as Tablighi Jamaat Markaz Masjid or Banglewali Masjid.
Markaz Masjid came into limelight when over a thousand of coronavirus infection cases in India were found to be linked with the Tablighi Jamaat members. A congregation (called Ijtema) of the Jamaat was organized in the mosque from 13 to 15 March 2020. This was the time when Delhi government had banned any social, religious or political gathering of more than 200 people. The Tablighi Jamaat Ijtema, however, was attended by several thousand people. Among the attendees were many Jamaatis came from countries like Malaysia, Singapore, Indonesia etc. A large number of people stayed in the mosque even after the event. On 22 March 2020, when India annouced a nationwide lockdown for 21 days, all these Jamaatis were trapped inside the mosque.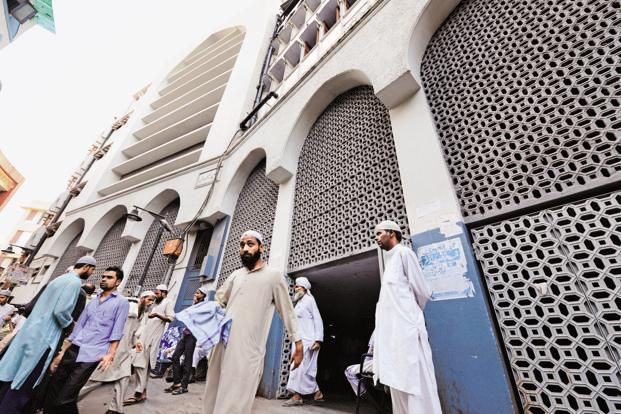 Indian authorities soon realized that an unusually high number of coronavirus cases were traced back to Nizamuddin Markaz. By 31 March 2020, about 24 such cases had been found. After that the Markza masjid was vacated, sanitized and sealed. More than 2000 people were evacuated from the mosque.
With time the number of cases associated with Tablighi Jamaat topped 1,100 in number. With such a huge rise in infections, questions were raised on Delhi Police as to why it allowed the Ijtema to proceed. Interestingly, Maharashtra Police had banned a similar event in Mumabi.
Muhammad Saad Kandhlawi
Muhammad Saad Kandhlawi is the great-grandson of the Tablighi Jamaat founder Muhammad Ilyas Kandhlawi. He is the leader is the Nizamuddin Markaz faction of the Tablighi Jamaat. On 31 March 2020, a first information report (FIR) was filed against Saad Kandhlawi and others by Delhi Police Crime Branch under the Section 3 of the Epidemic Diseases Act, 1897 and Sect,271 and 120b of the Indian Penal Code.
Citation
Use the citation below to add this article to your bibliography