Recently when we published the list of youngest Nobel Prize winners, it became pertinent to compile a list of oldest winners as well! Again the Dashamlav Knowledge Base came handy and we quickly found the data. Nobel Prize, as you know, is arguably the world's most prestigious and biggest prize. It is awarded to the most exceptional work done in the fields of sciences, economics, peace and literature. In the history of more than hundred years this prize has been awarded only to less than 1000 laureates. The oldest Nobel laureate is John B. Goodenough, who won the Nobel Prize in Chemistry in 2019 at the age of 97 years!
Oldest Nobel Prize Winners
As Nobel Prize is given only after the work of a lifetime, it is not surprising that as many as 48 laureates received it after the age of 80 years. Here's the full list of Nobel Prize winners who won the prize after the age of 80 years.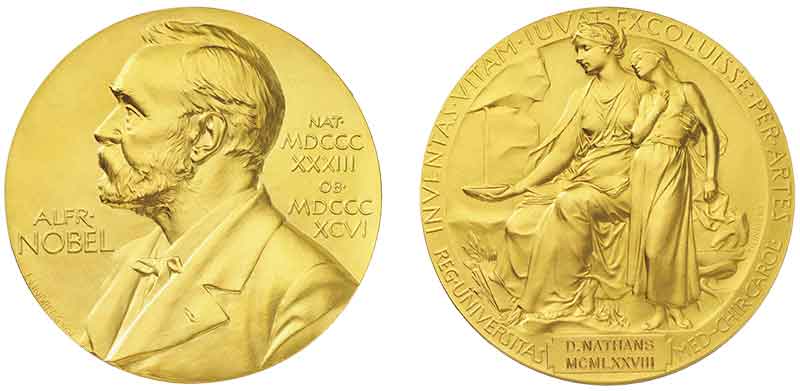 Citation
Use the citation below to add this article to your bibliography