May 11 is celebrated as National Technology Day in India every year. It marks the anniversary of the successful testing of nuclear bombs by India in the year 1998 at Pokhran Test Range in Rajasthan. The entire operation is referred to as Operation Shakti or Pokhran II and it was led by Dr. A.P. J. Abdul Kalam, who later became the President of India. Operation Shakti of 1998 was the second time when India conducted a nuclear test. The first instance was Operation Smiling Buddha in 1974.
With the success of Operation Shakti , India became the world's sixth nuclear state. As a nation, this event is considered as one of the most historical technological achievements for India. Thus, to commemorate the history of this day, India officially celebrates May 11 as National Technology Day since 1999. The day was termed as "National Technology Day" by the former Prime Minister Atal Bihari Vajpayee.
Objective
Main objective behind the observance of National Technology Day is to promote the spirit of entrepreneurship and innovation among Indians. On this day, the Government of India acknowledges upcoming entrepreneurs and innovators for their exceptional achievements. This culture of entrepreneurship and innovation has played an instrumental role in providing cost effective solutions to some of the fundamental issues related with India's development.
Significance of May 11
The Significance of May 11 is not limited to Operation Shakti. Along with Operation Shakti, India registered two more records on this day which reinforced its importance even further. These two achievements were: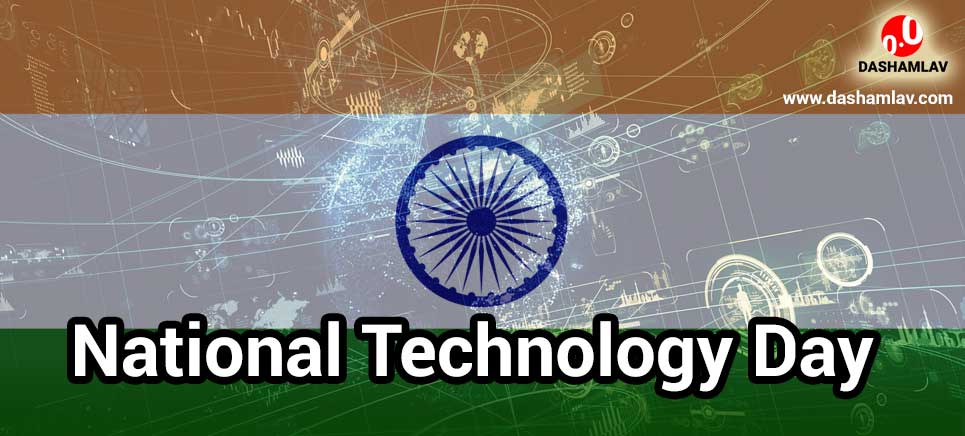 Hansa-3
Developed by the National Aeronautics Limited, it is India's first indigenous aircraft. On 11 May 1998, Hansa-3 was flown in Bangalore for the first time. NAL-Hansa is a two-seater general aviation plane. It is generally used for flight training as well as personal flying purposes.
Trishul Missile
On 11 of May 1998, the last test fire of the Trishul Missile was successfully conducted. Trishul is a short range surface-to-air missile developed by the Defence Research and Development Organisation (DRDO). The Trishul Missile Project was commissioned under Integrated Guided Missile Development Program (IGMDP). The Trishul missile was successfully test-fired before getting inducted into the defense services.
National Technology Day Theme
The National Technology Day is celebrated around a theme every year. The theme each year highlights and lays emphasis on one particular aspect of technology.
Themes of Previous Years
2019: "Science and Technology for a Sustainable Future"
2018: "Commercialising Indigenous Technologies: Journey from Beachside to Business Programme"
2017: "Technology for Inclusive and Sustainable Growth"
2016: "Technology enablers of Startup India"
Citation
Use the citation below to add this article to your bibliography