World Athletics Day is and international day observed on 07 May every year. The exact date is fixed each year by the World Athletics. The World Athletics is the international governing body dealing with athletics and it was formerly known as International Amateur Athletic Federation (IAAF). It initiated the observance of World Athletics Day as a part of its social responsibility project 'Athletics for a Better World' . The day was observed for the very first time in 1996. The main purpose behind the day is to promote the sport of athletics among the young generation and nurture fresh talents.
World Athletics Day: Quick Facts
Date of Observance: 07 May every year
Frequency: Annual
Initiated by: World Athletics (Formerly International Amateur Athletic Federation)
Start Year: 1996
Objective: To promote athletics as the primary sport among youngsters and encourage new talents
What is Athletics?
The term athletics is derived from the word "athlos" meaning "contest" in Greek language. It is a group of competitive track and field events which usually involves the following:
Running (e.g. Sprinting, Relay)
Jumping (e.g. High Jump, Long Jump)
Throwing (e.g. Short Put, Discus, Javelin)
Walking (e.g. Race-walking)
Background of Athletics
Athletics is naturally a part of human existence. Questions like how, when and where it began cannot be answered authoritatively. Though when it comes to the organized athletics, it can be traced back to the Ancient Olympic Games which started in the year 776 BC in Olympia, Greece. Back then, it all started with a 600 feet long foot race. In modern times, it was Western Europe and North America which took a lead in shaping the current format of athletics. In recent times, World Athletics have been taking care of all the administration of global initiatives for athletics.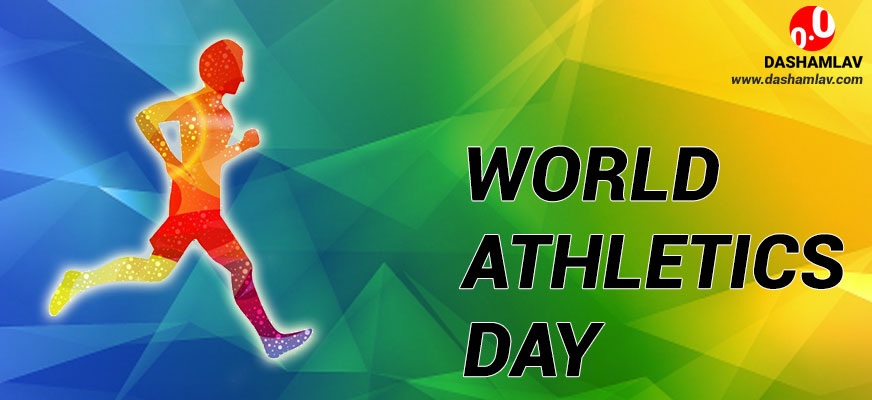 Major International Championships in Athletics
Olympics (Summer & Winter)
World Athletics Championships
Commonwealth Games
Central American & Caribbean Games
For Athletes with physical disability
Paralympics
World Para Athletics Championships
Quotes on Athletics
"Who you are as a person far outweighs what you do in an athletic arena." – Chris Matakas

"Because of athletics, I got real comfortable with risk at a young age." – Molly Bloom

"Athletics is not so much about the legs. It's about the heart and mind." – Eliud Kipchoge

"You learn early in athletics that you'll have ups and downs." – Ara Parseghian

"People in athletics thrive on competition. That's what makes you better." – Baron Corbin
Citation
Use the citation below to add this article to your bibliography