24 October is celebrated annually as the United Nations Day. The UN Day celebrates the anniversary of the establishment of the United Nations and enforcement of its Charter in 1945. The year 2020 marks the 75th anniversary of the United Nations.
The observance is celebrated throughout the world. Many events and functions are organized all across the world. A concert scheduled every year on this day at the United Nations General Assembly Hall.
United Nations Day Quotes & Messages
Some of the interesting and striking quotes and messages on United Nations Day as well as the United Nations have been quoted below.
"United Nations Day marks the birthday of our founding Charter – the landmark document that embodies the hopes, dreams and aspirations of 'we the peoples'." – Antonio Guterres
"All countries, big or small, strong or weak, are equal members of the United Nations." – Nong Duc Manh
"Big Small Strong Equal The United Nations is our one great hope for a peaceful and free world." – Ralph Bunche
"The United Nations, whose membership comprises almost all the states in the world, is founded on the principle of the equal worth of every human being." – Kofi Annan
"The United Nations is designed to make possible lasting freedom and independence for all its members." – Harry S Truman
"More than ever before in human history, we share a common destiny. We can master it only if we face it together. And that, my friends, is why we have the United Nations." – Kofi Annan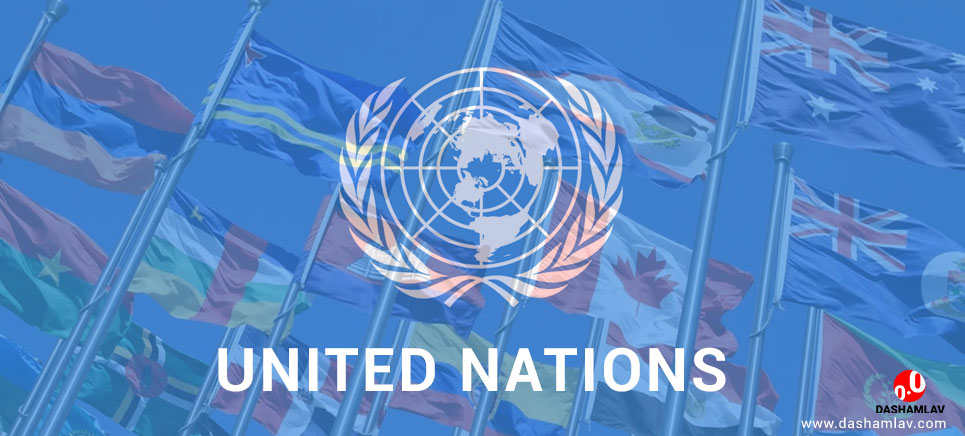 "The United Nations has a proud record of helping millions of people in mine-affected countries." – Ban Ki-moon
"I hope the United Nations will ever remain the supreme forum of peace and justice, the authentic seat of freedom."  – Pope John Paul II
"The U.N. acts as the world's conscience, and over eighty-five percent of the work that is done by the United Nations is in the social, economic, educational, and cultural fields." – Shirley Temple
"The United Nations has a critical role to play in promoting stability, security, democracy, human rights, and economic development. The UN is as relevant today as at any time in its history, but it needs reform." – Chuck Hagel
"And our enduring strength is also reflected in our respect for an international system that protects the rights of both nations and people — a United Nations and a Universal Declaration of Human Rights; international law and the means to enforce those laws. But we also know that those rules are not self-executing; they depend on people and nations of goodwill continually affirming them." – Barack Obama
"The United Nations system is still the best instrument for making the world less fragile." – Carlo Azeglio Ciampi
"What makes the United Nations an appropriate source of legitimacy for intervention is that it is the only place where the claims of the strong are put through the test of justification in front of the weak." – Michael Ignatieff
Citation
Use the citation below to add this article to your bibliography