The fourth Sunday of July is celebrated as National Parents Day every year. The objective of this day is to acknowledge and honor the role of parents in our lives. Parents are support systems and shade for every individual. Parents play a critical role in shaping an individual's life. They induct us to the smallest unit of human community — the family!
Raising an individual is an act of responsibility. Parenting is not an easy task. From dedication and determination to compromises and sacrifices, parents are subjected to a plethora of such feelings.
From the cradle to the grave, learning and behavioral imprints from our parents remain with us throughout. This day acknowledges all those explicit and implicit contributions of parents in our lives.
History of National Parents Day
National Parents Day was introduced during the regime of 42nd President of the United States Bill Clinton. The bill in this regard was formally introduced by Republican Senator Trent Lott. A Congressional Resolution (36 U.S.C. § 135) was passed in the year 1994 giving National Parents Day a legal sanctity. The resolution was signed by President Clinton. Although this day is officially celebrated in the United States, it's not declared as an official holiday.
Objective of the National Parents Day
As per the National Parents' Day Council, the Parents' Day  was established for "recognizing, uplifting, and supporting the role of parents in the rearing of children".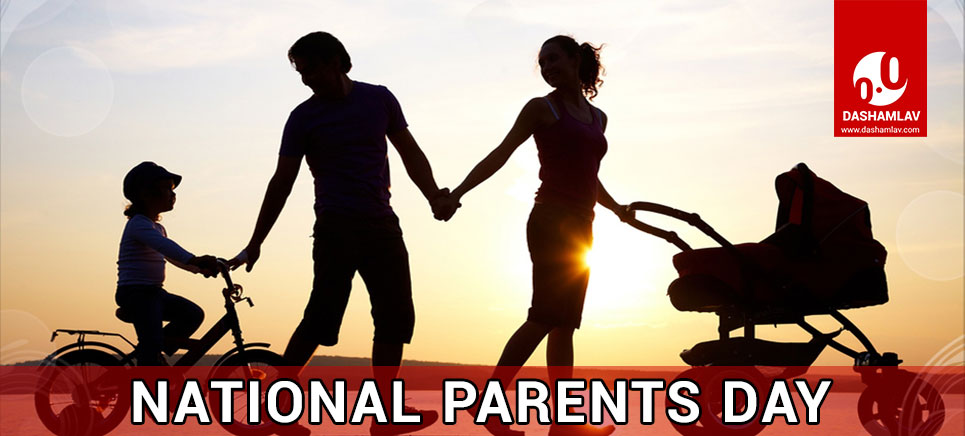 How to Observe National Parents Day 2020
Being with the family is probably the best possible way to celebrate National Parents Day.  Here are some of the ideas which you may use to make this National Parents Day special for your parents.
You can pay a visit to your parent's home and revisit all your childhood memories.
Open your family albums and cherish the olden times.
Take out some time to write a personalized post or letter to your parents.
You can cook their favorite meal and present it to them.
Post a beautiful picture of your parents on social media using hashtags like #NationalParentsDay
If at all you are yourself a parent, then it's your time to feel proud of yourself.  Our team wishes you a Happy National Parents Day!
Citation
Use the citation below to add this article to your bibliography