National Book Trust, India is an apex body established by the Government of India in the year 1957.
Acronym of National Book Trust, India is NBT, India. However, colloquially it is referred to as only NBT (not to be confused with Navbharat Times, a Hindi national daily newspaper).
NBT, India was established on 01 August 1957. This organization is the vision of the first Prime Minister of India, Pt. Jawaharlal Nehru.
The organization was inaugurated by the then Vice-President of India, Dr. Sarvapalli Radhakrishnan on 01 August 1957 in Vigyan Bhawan, New Delhi.

Mandate and objectives of NBT India are to publish high quality books at affordable prices and to promote reading habit in the country.
Headquarters of NBT India is located in Vasant Kunj, New Delhi. There are four regional offices (ROs) in Mumbai (Western RO), New Delhi (Northern RO), Kolkata (Eastern RO) and Bangalore (Southern RO).
Address of NBT India headquarters is NATIONAL BOOK TRUST, INDIA, Nehru Bhawan, 5 Institutional Area, Phase-II Vasant Kunj, New Delhi -110070
NBT, India works under and is fully funded by the Ministry of Human Resource Development, Government of India.

The current logo of NBT India was adopted on 01 August 2013. It was designed by the National Institute of Design, Ahmedabad. The motto of NBT India is एक: सूते सकलम्‌ . It is taken from Kalidasa's Meghdutam and it signifies the purpose of NBT India for striving to give every thing desired in the world of book.
A Board of Trustees and an Executive Committee govern NBT India.
Chairman is the head of NBT India. It is an honorary post and the Govt. of India appoints the Chairman. Current Chairman of NBT India is Shri Govind Prasad Sharma. (in April 2020)
First Chairman of NBT India was C.D. Deshmukh.
Director is the executive head of the organization. Current Director of NBT, India is Shri Yuvraj Malik. (in April 2020)
NBT India publishes books in all languages in India recognized by the Constitution of India.
NBT India also organise New Delhi World Book Fair (NDWBF) — the biggest book fair in Asia.
First New Delhi World Book Fair (NDWBF) was organised in 1972 in Windsor Place, New Delhi.
New Delhi World Book Fair (NDWBF) is different from the Delhi Book Fair. People often think that NBT India organises Delhi Book Fair is as well. But that is not true. Delhi Book Fair is organised by the Federation of Indian Publishers (FIP).
NBT India also organises domestic book fairs throughout the country.
Under the Mobile Exhibition Van program, NBT India sends its books to remote areas of India. Several such vans keeps on touring various towns throughout the year. People can see and purchase books from these vans.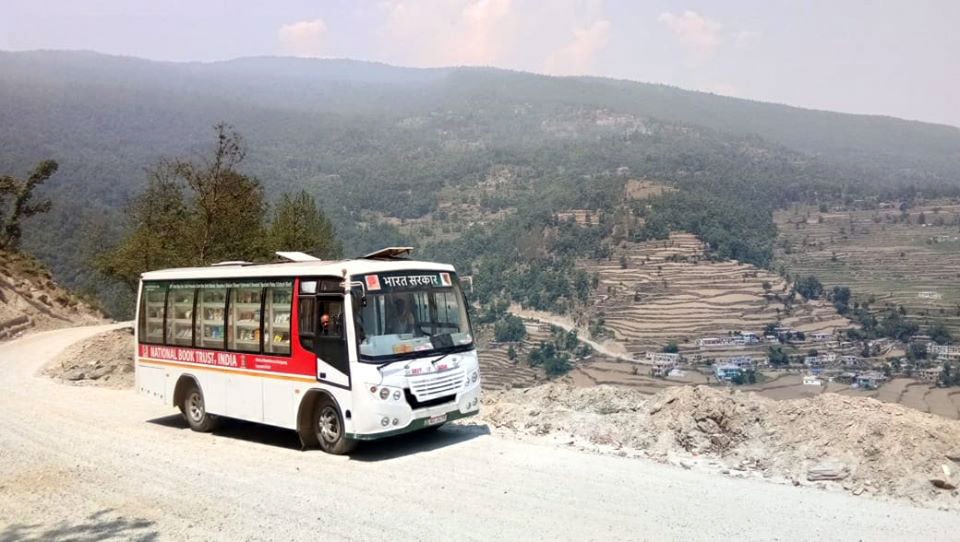 NBT India often represents the country in the international book fairs in foreign countries. The organisation has been the nodal agency to prepare and present India's presentation whenever the country is invited as Guest of Honour Country in foreign book fair. NBT India has organised India's Guest of Honour presentation in Abu Dhabi Intl. Book Fair (2019) and Guadalajara Intl. Book Fair (2019), among others.
Recruitment in National Book Trust, India is done through regular government job vacancies. Advertisements are published in leading newspapers and the information is also posted on organisation's website. Also, they hire a number of employees through contract workforce providing agencies. Vacancies in NBT India are not very frequent. They come up with vacancies once in a while.
Citation
Use the citation below to add this article to your bibliography