Dadasaheb Phalke is the top most award in India in the field of cinema. The award has been named after Dadasaheb Phalke, the father of Indian cinema. This award includes Swarna Kamal medal and a shawl. The award also has a cash component of  Rs. one million.
Dadasaheb Phalke awards are given every year at the National Film Awards ceremony.
The first person to be honored with Dadasaheb Phalke award was actress Devika Rani in 1969.
Actors Prithviraj Kapoor (1971) and Vinod Khanna (2017) were awarded posthumously.
Four pairs of siblings have won the Dadasaheb Phalke award:
Bommireddy Narasimha Reddy (1974) and Bommireddy Nagi Reddy (1986)
Raj Kapoor (1987) and Shashi Kapoor (2014)
Lata Mangeshkar (1989) and Asha Bhosle (2000)
Baldev Raj Chopra (1998) and Yash Chopra (2001)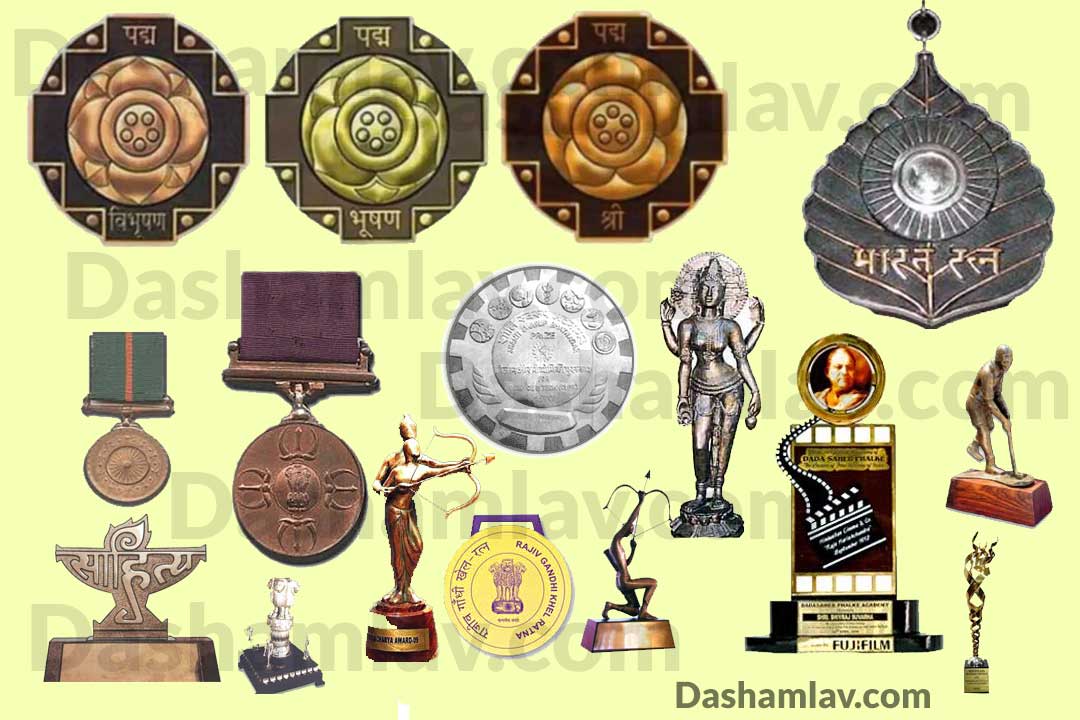 List of Dadasaheb Phalke Award Winners
List of Dadasaheb Phalke Award Winners

| Year | Recipient | Film industry | Occupation |
| --- | --- | --- | --- |
| 2019 | Rajinikanth | Tamil, Hindi | Actor |
| 2018 | Amitabh Bachchan | Hindi | Actor |
| 2017 | Vinod Khanna | Hindi | Actor (Posthumous) |
| 2016 | Kasinathuni Viswanath | Telugu | Diretor |
| 2015 | Manoj Kumar | Hindi | Actor and Director |
| 2014 | Shashi Kapoor | Hindi | Actor, Director and Producer |
| 2013 | Gulzar | Hindi | Poet, Lyricist and Director |
| 2012 | Pran | Hindi | Actor |
| 2011 | Soumitra Chatterjee | Bengali | Actor |
| 2010 | K. Balachander | Tamil, Telugu | Director |
| 2009 | D. Ramanaidu | Telugu | Producer |
| 2008 | V. K. Murthy | Hindi | Cinematographer |
| 2007 | Manna Dey | Bengali, Hindi | Singer |
| 2006 | Tapan Sinha | Bengali, Hindi | Director |
| 2005 | Shyam Benegal | Hindi | Director |
| 2004 | Adoor Gopalakrishnan | Malayalam | Director |
| 2003 | Mrinal Sen | Bengali | Director |
| 2002 | Dev Anand | Hindi | Actor, Director and Producer |
| 2001 | Yash Chopra | Hindi | Director and Producer |
| 2000 | Asha Bhosle | Hindi, Marathi | Singer |
| 1999 | Hrishikesh Mukherjee | Hindi | Director |
| 1998 | B. R. Chopra | Hindi | Director and Producer |
| 1997 | Kavi Pradeep | Hindi | Lyricist |
| 1996 | Sivaji Ganesan | Tamil | Actor |
| 1995 | Rajkumar | Kannada | Actor |
| 1994 | Dilip Kumar | Hindi | Actor |
| 1993 | Majrooh Sultanpuri | Hindi | Lyricist |
| 1992 | Bhupen Hazarika | Assamese | Composer (Music Director) |
| 1991 | Bhalji Pendharkar | Marathi | Director, Producer and Writer |
| 1990 | Akkineni Nageswara Rao | Telugu | Actor |
| 1989 | Lata Mangeshkar | Hindi, Marathi | Singer |
| 1988 | Ashok Kumar | Hindi | Actor |
| 1987 | Raj Kapoor | Hindi | Actor and Director |
| 1986 | B. Nagi Reddy | Telugu | Producer |
| 1985 | V. Shantaram | Hindi, Marathi | Actor, Director and Producer |
| 1984 | Satyajit Ray | Bengali | Director |
| 1983 | Durga Khote | Hindi, Marathi | Actress |
| 1982 | L. V. Prasad | Telugu, Tamil, Hindi | Actor, Director and Producer |
| 1981 | Naushad | Hindi | Composer (Music Director) |
| 1980 | Paidi Jairaj | Hindi, Telugu | Actor and Director |
| 1979 | Sohrab Modi | Hindi | Actor, Director and Producer |
| 1978 | Raichand Boral | Bengali, Hindi | Composer and Director |
| 1977 | Nitin Bose | Bengali, Hindi | Cinematographer, Director and Writer, |
| 1976 | Kanan Devi | Bengali | Actress |
| 1975 | Dhirendra Nath Ganguly | Bengali | Actor and Director |
| 1974 | Bommireddy Narasimha Reddy | Telugu | Director |
| 1973 | Ruby Myers (Sulochana) | Hindi | Actress |
| 1972 | Pankaj Mullick | Bengali, Hindi | Composer (Music Director) |
| 1971 | Prithviraj Kapoor | Hindi | Actor (Posthumous) |
| 1970 | Birendranath Sircar | Bengali | Producer |
| 1969 | Devika Rani | Hindi | Actress |
Citation
Use the citation below to add this article to your bibliography