The whole world observes 18 June as the Autistic Pride Day. Observance of Autistic Pride Day acknowledges the constructive role of pride in the lives of persons living with autism.
Nature has created each one of us uniquely with different sets of abilities. It is very important to take pride in who we are. This also holds true for people who live with a life-long developmental condition known as autism.
What is Autism?
Autism, medically referred to as Autism Spectrum Disorder (ASD), is a complex developmental condition. The severity of the condition varies from person to person. It usually affects speech and non-verbal communication. People living with autism sometimes exhibit restricted or repetitive behaviors.  They may also feel differently about a particular surrounding environment.
Background of Autistic Pride Day
A solidarity and campaigning group named Aspies for Freedom (now defunct) celebrated this observance for the first time in 2005. This day raises awareness amongst the allistic people (people who are not affected by autism). It is often seen that people living with autism are treated as "cases" rather than unique individuals.  This attitude adversely affects the lives of those living with ASD.
Autistic people are as much a part of our society and they should be treated with the same respect and dignity as any other member of society. Autistic Pride Day, thus, has a major role to play in changing the general public perception and encourage inclusion.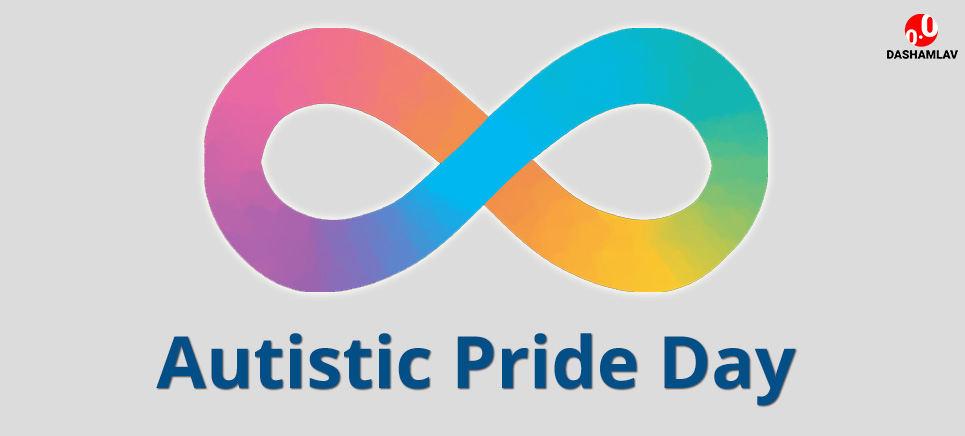 Themes & Celebration of Autistic Pride Day
During the initial years, Autistic Pride Day was celebrated around a theme. However, for almost a decade,  no specific theme has been chosen for the celebration. The celebration largely relies on the digital medium. People organize various online events to raise awareness.
An interesting fact about this day is that instead of charities, people with autism run the celebrations. Therefore, since inception, Autistic Pride Day has been celebrated as a community event.
Famous People with  Autism Spectrum Disorder
Much about autism what is known to us today is a result of research in the latter half of the 20th century. However, the condition is not new and many historically significant personalities have depicted signs through which it is likely that they may have been on the autism spectrum. The list below contains names of some of the most famous people of all times who were living with or likely to have lived with Autism Spectrum Disorder.
Albert Einstein – Scientist & Mathematician
Bill Gates – Co-founder of the Microsoft Corporation
Bobby Fischer – Chess Grandmaster
Charles Darwin – Naturalist, Geologist, and Biologist
James Joyce – Author of "Ulysses"
Lewis Carroll – Author of "Alice in Wonderland"
Michelangelo – Sculptor, Painter, Architect, Poet
Nikola Tesla – Inventor
Sir Isaac Newton – Mathematician, Astronomer, & Physicist
Steve Jobs – Former CEO of Apple
Susan Boyle – Singer
Thomas Jefferson –  American Politician
William Butler Yeats – Poet
Wolfgang Amadeus Mozart – Classical Music Composer
Citation
Use the citation below to add this article to your bibliography